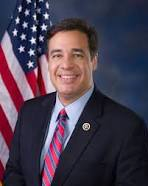 The Inland Pacific Chapter of Associated Builders and Contractors (IPC-ABC) today endorsed Raul Labrador for governor of Idaho based on his strong support of issues important to our members. While serving in Congress, Mr. Labrador's votes aligned with IPC-ABC's core values 100 percent of the time.
"I am absolutely honored to have earned the support of the Inland Pacific Chapter of Associated Builders and Contractors," said Labrador. "This is an organization that is committed to growing American businesses, eliminating burdensome regulations and lowering taxes. I support its mission, and am proud of the work I've done to help the construction industry by defending our nation's economy from the partisan growth-stifling tactics used by the National Labor Relations Board, and fighting the costly and unnecessary expansion of Davis-Bacon wage requirements."
Associated Builders and Contractors (ABC) is a national construction industry trade association established in 1950 that represents more than 21,000 chapter members. IPC-ABC represents 238 members in Eastern Washington and Idaho. Founded on the merit shop philosophy, ABC and its 70 chapters help members develop people, win work and deliver that work safely, ethically and profitably for the betterment of their communities.